Funeral Services
Singapore
Funeral Services Singapore
At Funeral Services Singapore, we offer premium funeral services with our utmost care and attention in helping your family through the entire funeral process. When death occurs for your loved ones, we are always ready to offer you the best advice throughout this very difficult time. We provide a wide range of  Funeral Services and Funeral Packages, covering the main religions and non-religious funerals as well as those of other cultures and traditions. We, Funeral Services Singapore take pride in delivering affordable funeral services and packages to cater to the general needs of a funeral. Moreover, as a customer oriented company, we also aim to give you the best value for your money.
As such, we're dedicated to being the one-stop solution for all your funeral needs, taking care of all the details of the funeral arrangements so that you don't have to. With Funeral Services Singapore, you can focus on recovery and grief at the same time we will take care of your funeral. Dealing with death can be an emotional burden for anyone. Personal fears and arranging a funeral can be difficult. Here, we are responsible for organizing all the details of the funeral. We understand that every family is unique. And you have personal wishes, traditions and customs to follow. Our motivated and well-trained team composed of consultants, supervisors and funeral members will do their best.
With the flow of time, we strive to meet the highest standards of the funeral service. We work hard to help you organize a dignified funeral, dedicate and respect human life. As part of our Corporate Social Responsibilities (CSR) outreach, Funeral Services Singapore has partnerships with Precise Development and various sponsors, to provide Pro Bono assistance to the needy and lower-income families during the deceased of family members with our Coffin Donation Program and Free Funeral Services as well. In order to meet the individual needs and needs of all the families we serve, and to ensure that their dead relatives are dispatched appropriately and with dignity.
Why Choose The Best
Funeral Services Singapore
Since 2006, we are committed to our growth and provide a faithful services to the departed. As a result, we have obtained the trust of the numerous bereaved families.
Through our 15 years of journey and to arrange the best taught us many lessons. We have failed and learned from the failure. Thus, today our experience that make us different
Why economic and affordable packages? Our ultimate goal is not money but to serve the people of Singapore. That's why, we offer affordable packages.
Death is uncertain and it may happen any time. That's why our professional team is ready for you 24×7. For service, kindly ring Funeral Services Singapore on the mentioned number.
Funeral Services Singapore offer services which are transparent. It means what we show in our website you will get absolutely the same. There is no hidden costs or like that.
Since our inception customer centrality is our prime mantra of business. This means we always provide the higher value than the price of our customer pays.
How We Became
The Top Funeral Services
In Singapore
Since our inception in the year of 2006, we strive to get ourselves better. We know that, with changing market demand and with changing taste of the society we need to modify ourselves and our services too. As a result, we design our services towards the ultimate satisfaction of our clients. No doubt, Funeral Services Singapore has an excellent track record for customer services and satisfaction. Therefore, it's our commitment towards our clients make us the preferred funeral director in Singapore. Thus, Funeral Services Singapore from a seed had grown into a full-fledged tree – The Top Funeral Services provider in Singapore.
Ans, the last but not the least we provide post-funeral grief counseling support for the bereaved family in SG.
We have told earlier that hyper customer-orientation is the secret behind our massive success. That is why; we have crafted our funeral service packages as per the need of the bereaved families. Then, we have classified the packages mainly as per religions. For example, we have 1) Buddhist Funeral Package, 2) Taoist Funeral Package, 3) Christian Funeral Package, 4) Catholic Funeral Package, 5) Soka Funeral Package, 6) Repatriation Funeral Package, 7) Non-Religious Funeral Package, 8) Direct Funeral Package.
The list of packages mentioned above is illustrative but not exhaustive. What does that mean? Do you have packages for other religion too? No, not exactly. We do not have any other religious funeral packages apart from which have already mentioned. Then, we have meant that we can customize each and every packages as per the unique need of the unique families of Singapore. Thus, our Funeral Packages Singapore we provide is unique and complete in all respect.
Now, to conclude, we are specialized in Buddhist Funeral Service and International Repatriation Service. Now, we must tell the pricing we offer that is the best and affordable. Therefore, you do not need to worry about the cost of the Funeral Service Package that we offer. Because, all the packages are the most economical in Singapore. For your kind information, we have also equipped with latest funeral trends like Green Funeral, Sea Burial, & Inland Ash Scattering Service Packages.
Our Prestigious Testimonials
"The Repatriation Funeral Services provide by Funeral Services Singapore was the best and smooth. They managed all aspects and documentation of repatriation sincerely and carefully. They are the best repatriation provider."
"The Funeral Directors arranged the Funeral Repatriation of my father in a hassle free manner. They managed us a Private Jet G200 & even a personal butler. Overall, everything is completed very smoothly. "
"I was initially puzzled. But, when they took over the responsibility it was problem free. Yes, they arranged a dignified Buddhist Funeral. I am astonished the Buddhist Package was so much affordable."
"You were professional, well-dressed and well-mannered. Your continuous patience and professionalism have deeply touched our hearts. You people was much conscious about Chinese Taoist funeral customs."
"I was amazed to see the knowledge you people have on Catholic Funeral Traditions. I am thankful how you helped my family to overcome grief. I will recommend your services to my friends also. Best Roman catholic services."
"We come from an average income family. But, still, Funeral Services Singapore arrange a dignified yet simple Buddhist Funeral. Thanks a lot. Finally, I want to thanks the funeral director Casper and his agile and vibrant funeral team."
"We are coming from the Soka-Gakkai. We do not have any idea whom to contact. We search on Google and found your website. And, everything is taken care by you without any complain. Best Soka Funeral Services in SG."
"The Funeral Director stand with us right from the very beginning of everything. They arranged CCOD and make the funeral wake unforgettable. They were professional & transparent service. Top Funeral Services in SG."
"Well done Casper and the team. Thanks a bunch. Your professionalism & patience helped me to arrange the wake for my father very quickly, & without any problem. No doubt, you people are the best in Singapore."
And The Last Ride
For Your Loved One
We own this lavish Mercedes-Benz hearse. Now, this is the last ride for your loved one. We are Funeral Services Singapore, what we do is the best in Singapore. We also provide professional pall-bearer services on the day of Funeral Wake. Thus, all this grand hearse, well-mannered pall-bearers in suit make any wake dignified and beautiful.Now, death can happen any time. As a result, we are available for you 24×7. When, the event of a death of your loved on happen please do not hesitate. Contact us as soon as possible. You can visit our contact us page. However, below are the address, and telephone number of Funeral Services Singapore. So, dial us @ +65 9612 3883.
Address – Blk 4028 Ang Mo Kio Ind Park, District 20, Singapore, 569639
Telephone – +65 9612 3883 (24 Hours Hotline)
What will you do with the cremated remains of your...
Sea burial Singapore is the process of disposal of human...
Today's topic, must-have mobile apps for smart funeral directors. Are...
What are the must-have funeral Equipments for a funeral home?...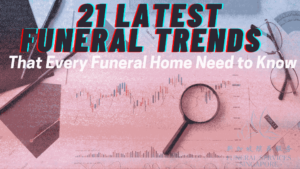 Today we discuss about Funeral Trends 2021. Death is the...
Go Green. Go Green Funeral or Green Burial or Green...
Frequently Asked Questions